I don't do this normally… waking up at 6 in the morning and going for a bike ride..are you nuts? That's the time I go to bed…. I did almost the same thing in August 2011 but it was long time back. A lot of things have changed since I have been out of India. Now I don't keep computers in my bed room. No work while half-asleep. However I still wake up late but today I made an exception.
We ( myself, Jiaranai and Joy) thought of a bike trip around the place we live in. So we started at 6 in the morning before sunrise.. ( well I couldn't see the sun at that time..but there was enough light).
In total we covered 50 kms which included ride along the beach, off road mountain biking, watching wild peacocks fly around etc. In total it was hell of a something. Google my tracks app says we burned 463 calories. But  I am sure I am gaining more and more weight these days 😛
Hope you will enjoy the pictures.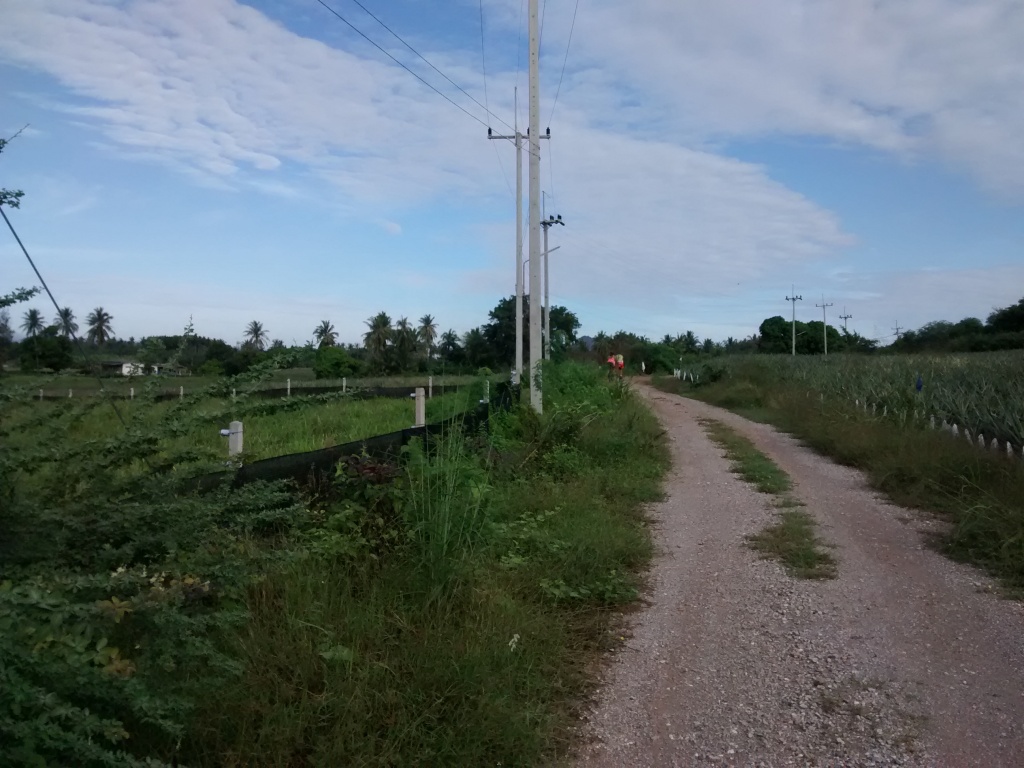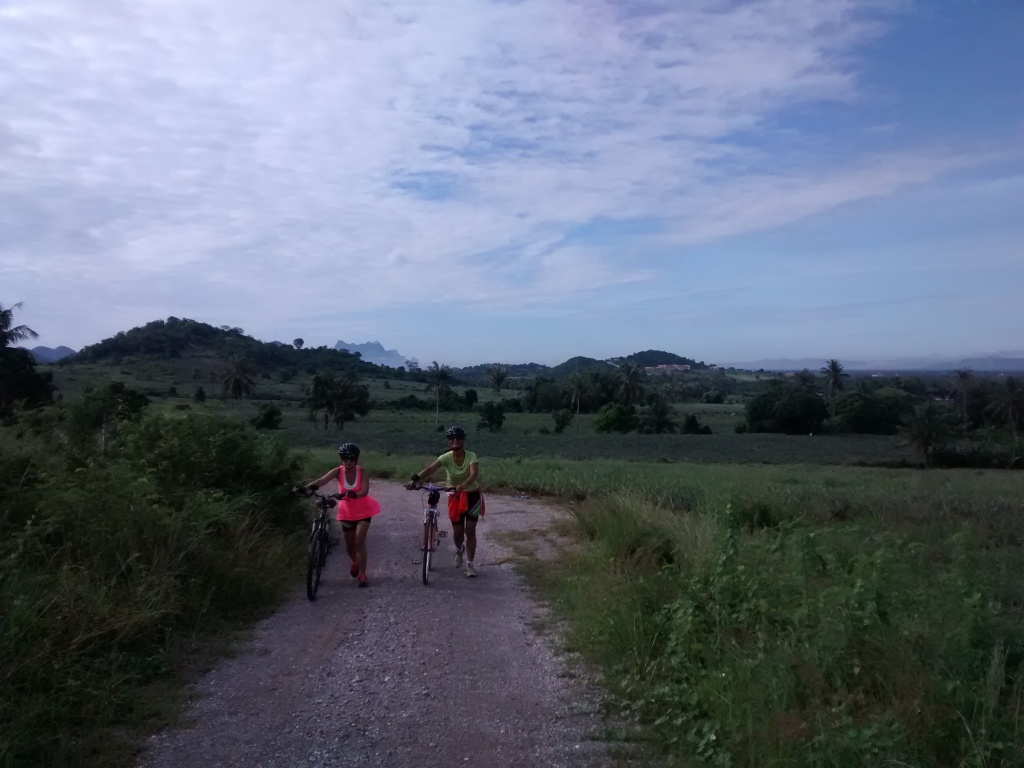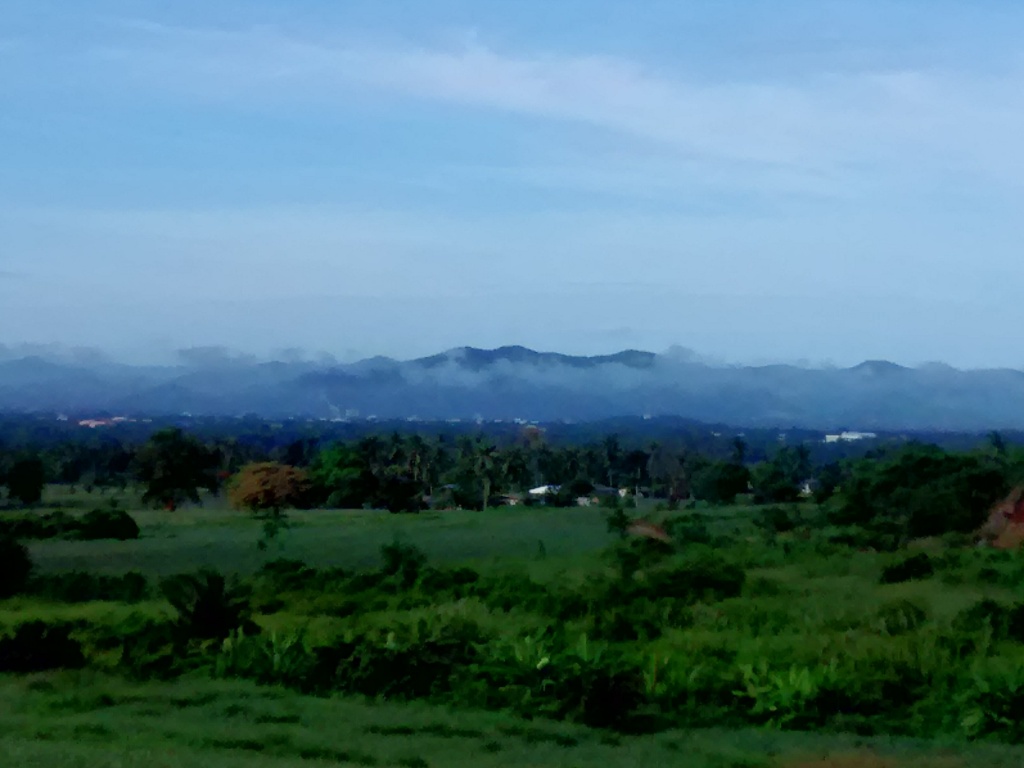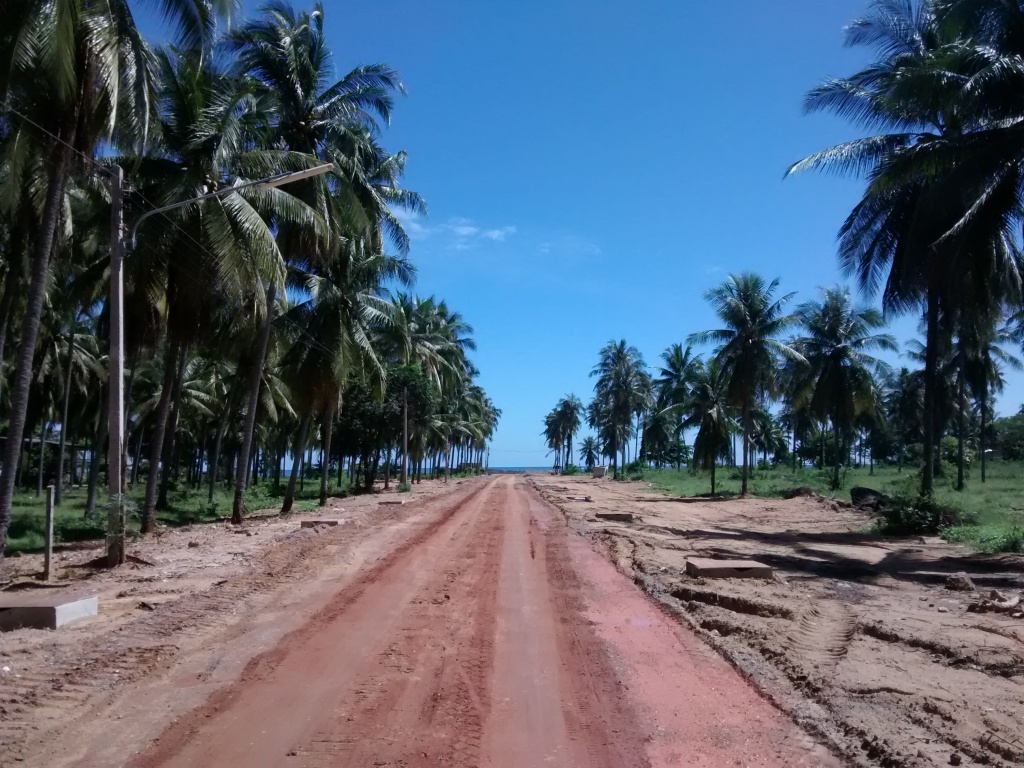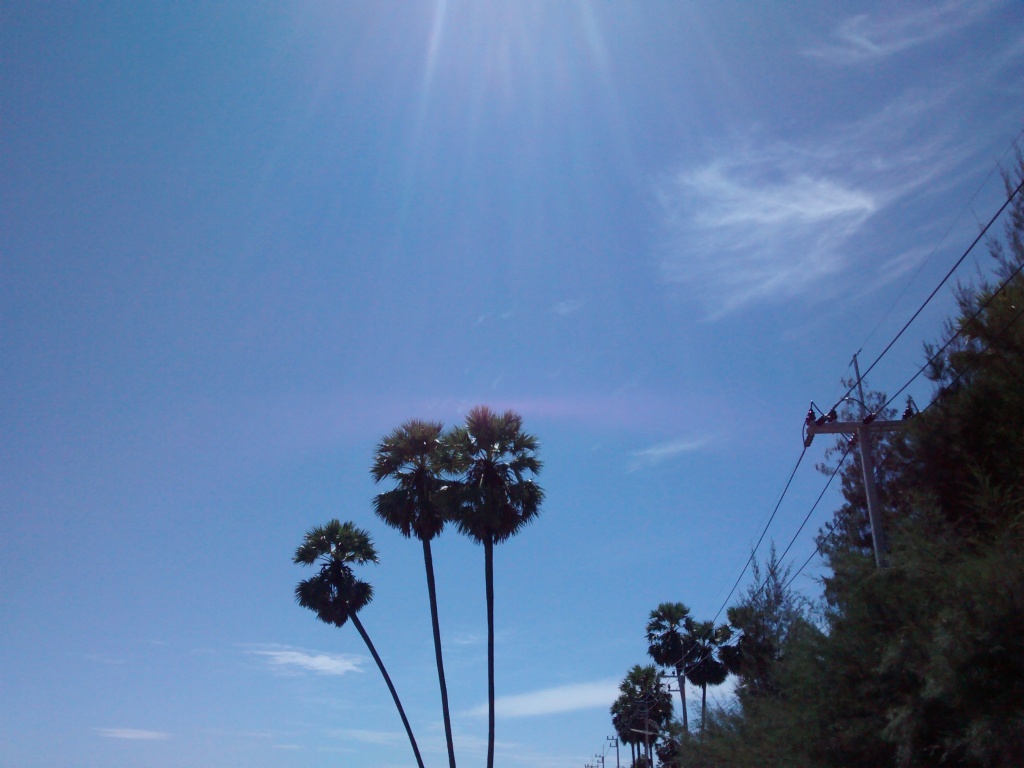 And of course if you ever plan to visit Thailand and enjoy a bike trip. You know a person to Contact. Not me but my friends.